ICARE JOINERY WINS CORIAN DESIGN AWARD
We are honored to be part of the team who brought Bradley Schott of dwp's vision and design to a beautiful, functional reality of fine craftsmanship in iCare Sydney's new offices. Aspen were involved in the manufacture of the architectural joinery that won the 2017 Edition 1 Corian Design Award.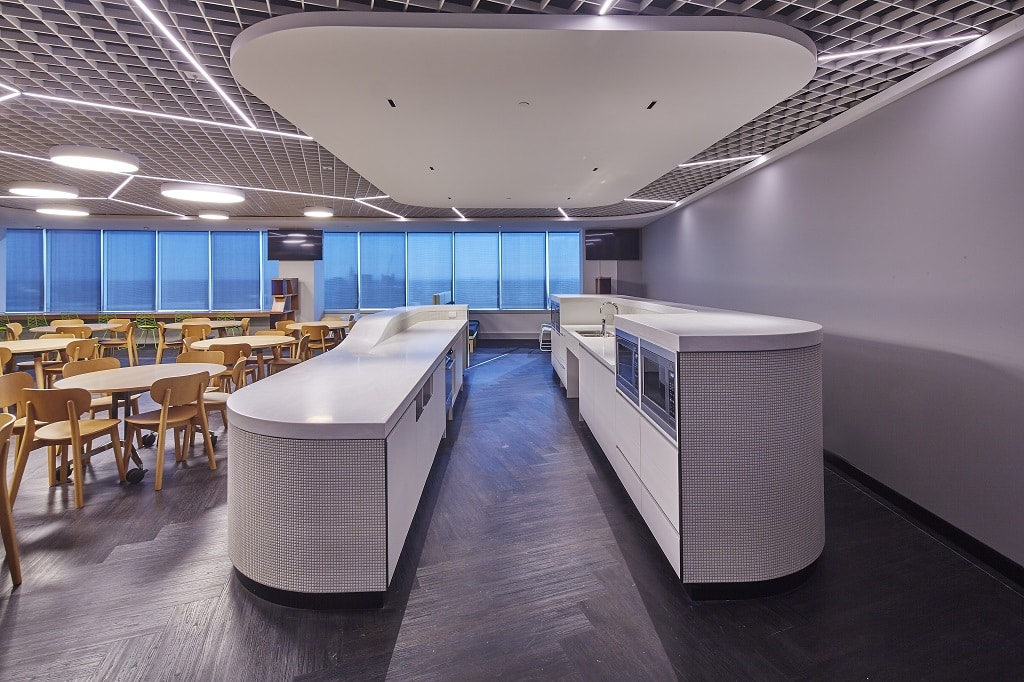 The architectural joinery features curved surfaces requiring precise craftsmanship and attention to detail, an aesthetic contrast to the surrounding natural timber veneer wall panelling and joinery.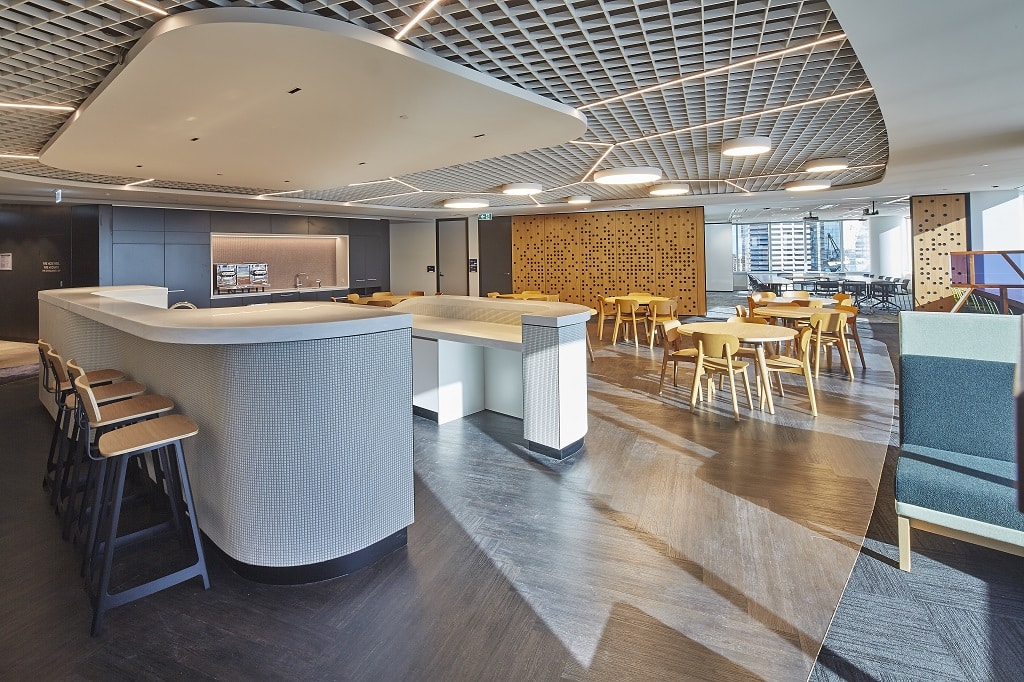 The curved Corian clad joinery including breakout benches, reception desk and tea points throughout this space won the 2017 CASF Corian Design Award, Corian being the only material to create the forms required for the project while being sufficiently robust and hygienic. Creating an aesthetic yet serviceable architectural feature, the joinery is an amalgamation of fine materials and manufacturing.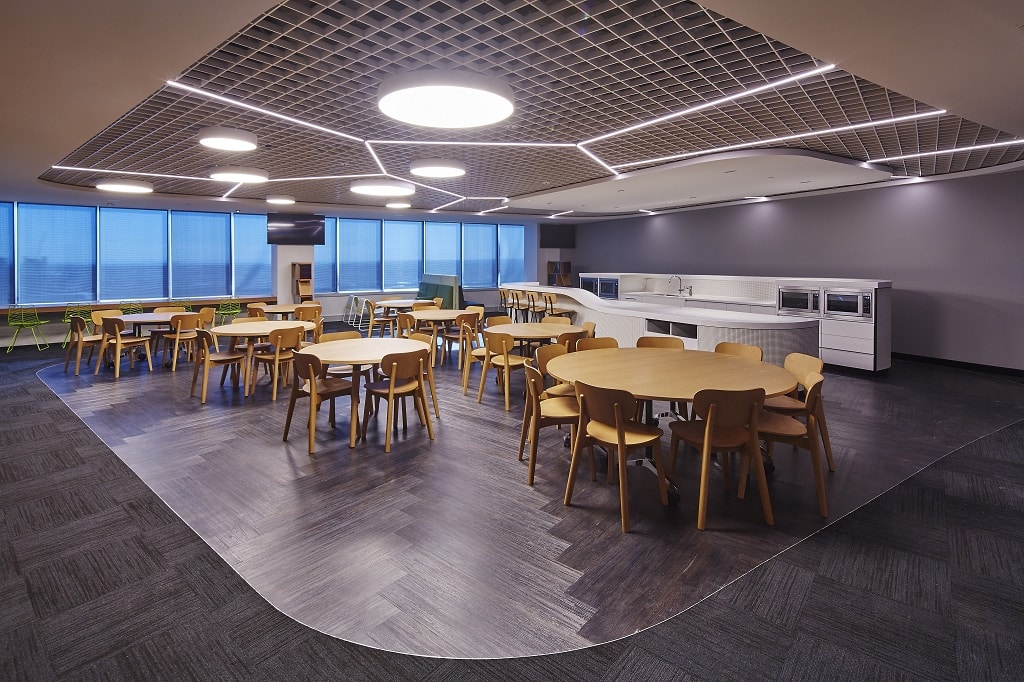 The joinery takes centre stage in the breakout area and entrance. Solid surface was chosen for it's ability to create flowing smooth curved surfaces whilst being sufficiently sturdy.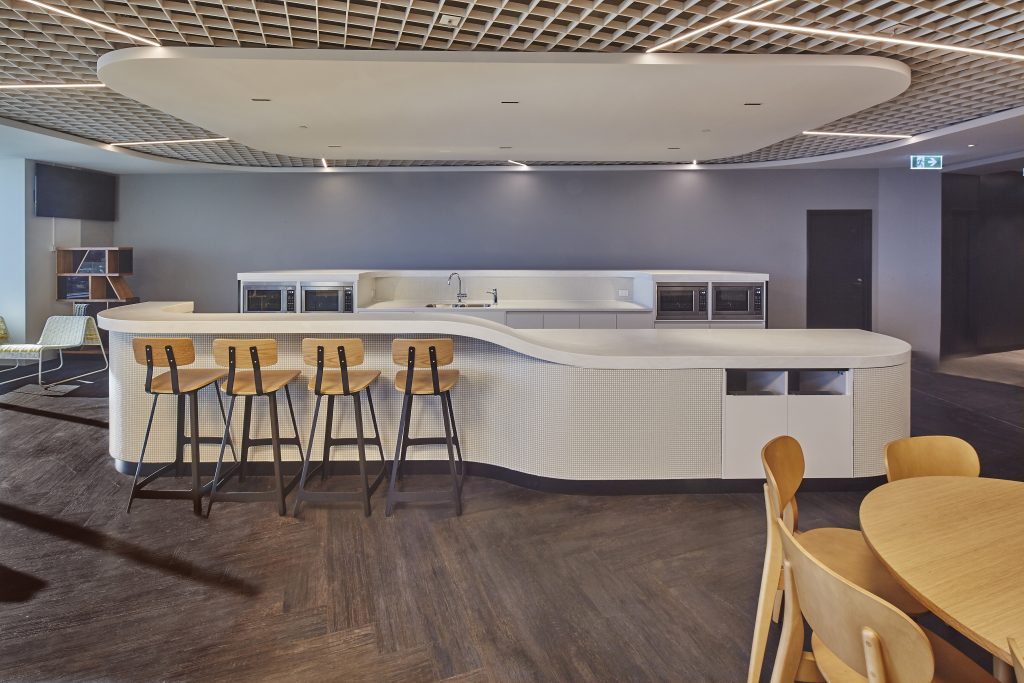 Since 1989 Aspen have been using quality construction methods, unique fine materials and experienced craftsmanship to bring architectural joinery designs to a stunning reality. Over 28 years of architectural joinery manufacturing means we have proven quality construction methods. Knowledge of the industry and products means we offer value engineering of your projects. Having had experience with a vast range of materials and finishes we combine this experience to manufacture complex architectural joinery at high standards. CONTACT US to find out how we can bring your architectural design concept to a striking visual reality.
BROWSE SOLID SURFACE JOINERY
With qualified in house solid surface specialists we have manufactured many joinery items incorporating solid surface. Browse them here.